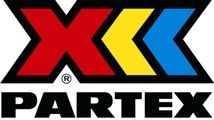 Partex is renowned in large parts of the world as a total supplier of marking systems in different materials, such as plastic, foil and stainless steel. The systems are available for all types of wires, cables, pipes and electrical components.

The extensive range and smart solutions make the marking sleeves suitable for use not only in the electrical industry, but also in the installation sector and among end users, at energy plants, and in transformer/power distribution facilities.

Thanks to our receptiveness and great flexibility both in production and organization, we can quickly and efficiently adapt our products to suit our customers wishes and requirements.
Product range
Partex has a wide range of products. We offer solutions for identification of wires, pipes, components, hoses and much more. We are experts in markers and have the perfect solution for all needs. Besides our wire- and cable markers, in plastic, non-halogen material and stainless steel, we also provide engraved labels of various material, shapes and colours.