Finest products. Better pricing.
Closed Memorial Day
We will be closed Monday May 28, 2018 in observance of Memorial Day. Thank You to all of those who have served, given the ultimate sacrifice, and their families.
770-274-3088
sales@industrialcontroldirect.com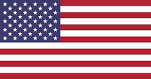 ICD offers preferred pricing to volume OEMs, panel builders or end users.
Learn more